Enjoy Axe Throwing for your stag party weekend!
Be instructed by a dedicated "axepert" who will take your group through all the techniques and then take on your mates in a little friendly competition.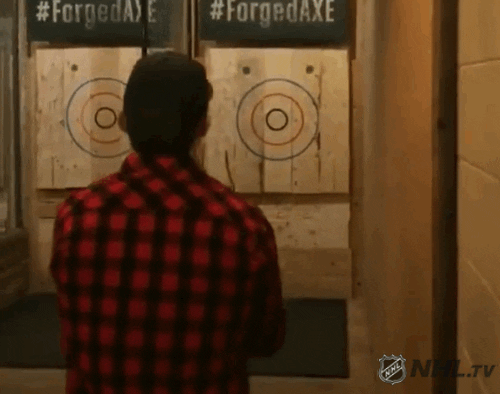 Groups battle head to head with the aim of the game is to hit the target. Sounds easy? Wait till you try it!
Axe Throwing is the perfect Stag Party activity for those manly men!
Now lads, don't forget to set a task or forfeit for the looser before you start! To give you some inspiration, choose from our Stag Party Pranks!
This brilliant activity is available in our Dublin Stag Party Package.
Finally, contact us at info@stagparty.ie today for more information!
Need help with organising your stag party?