This may be the best idea you'll have all week, "Galway for a stag party lads?".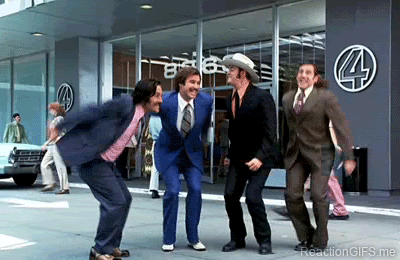 Galway is a fantastic stag party destination, that's so easily accessible by car, bus, train or by plane. Get to Galway from Dublin in 2 and half hours and get ready for a weekend to remember.
The nightlife is fantastic in Galway with a more chilled out vibe compared to a busier Dublin. Stag weekends in Galway tend to be spent in the pub surrounded by other stag & hen parties who are all up for the laugh. The city centre itself is wedged full of stag friendly bars and ample accommodation to suit everyone's budget. Galway never disappoints there is something for everyone.
If you're the sort of stag party that will want to get some fresh air into your bodies before tackling the likes of the Quays Bar and the Roisin Dubh again, well Galway has a list of activities as long as your beer tab from the night before.
Galway stag activities
Paintballing, Karting, clay pigeon shooting, bubble football and an array of watersports that the adrenaline junkies of your group will be sure to enjoy. There's ribbing, surfing, wakeboarding, water skiing, windsurfing and sailing to name just a few. And sure if you still haven't had enough of the water, you can jump off the diving board in Salthill. Great hangover cure by the way.
Also one of Galway's stand out activities for stag parties is Pureskill. Test yourself in a number of different sporting challenges against your best mates. It's sure to get a good rivalry and banter going for the night ahead.
This lively city buzzes with a real life and soul and we highly recommend it as a top stag party destination.
So if you are thinking of Galway for a stag party, drop us a line.
Contact us at info@stagparty.ie today for more information!
Telephone: 051 390383 Email Address: info@stagparty.ie
So lads, don't forget to check out our website and also follow us on Facebook if you're looking for more information for your Stag Party. Whether it's activities, locations, ideas or tips, we've got it all!