Top 7 Stag Party Activities for 2017
A new year brings new stag parties. We pride ourselves on giving our stag parties the widest variety of brilliant stag party activities. There are some stag party activities that never go out of fashion and some that are fast becoming stag party favourites. So here are the Top 7 Stag Party Activities for 2017!
Paintball has been a key of part of many stag parties down through the years. Because it's high action, adrenaline pumping and fast paced always makes for brilliant craic with the lads. And let's be honest, who doesn't love shooting their best mates with high powered paintballs anyway! So, settle some scores and let it be the topic of conversation in the pub after you have a round of Paintball on your 2017 stag party!
Bubble Soccer will have you laughing from the instant you hit someone with the inflatable zorb ball you have on. Guys will be flying all over the place in a desperate attempt to try and actually score a goal. Bubble soccer is always brilliant fun and that's why yet again it's going to be a top stag party activity for 2017.
Father Ted never gets old. This timeless TV show has a special place in the hearts of the Irish public. You'll find it difficult to come across someone who doesn't love the show or is able to quote lines from it. That's why in 2017 the Father Ted tour is poised to be one of the top stag party activities. So book it now lads. Go on, Go on, Go on, GO ON!
We know stag parties are always on the lookout for new and unique stag party activities. A Booze cruise offers this in spades while also ticking the box for most stag parties, which is drinking beer. Enjoy a laugh on the open water with mates, enjoy some good tunes, beers and get yourself for a big stag night out!
Most guys love football. The majority of guys love making or watching their friends make a fool of themselves. Goggle Football combines the two. So lob on a pair of goggles that obscures your vision and go about trying to play a football and watch the hilarity ensue. This is the reason Goggle Football is going to be a top stag party activity in 2017.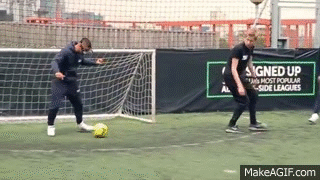 Some guys will always need to fuel their need for speed. That's why there's Karting tracks all over the country to provide this great activity to our stags. Enjoy the qualifying laps and race to see who in your group is the quickest around the track. A brilliant stag activity that will bring out the competitive side in you and be great craic from the word go.
The latest edition to our stag party activities and which is set to be a huge hit in 2017 is the Stag vs Food Challenge. The groom will take on a nearly impossible culinary challenge that will push his belt to breaking point. Expect sweat, tears and a laugh a minute as you cheer on your mate as he attempts to earn a place on the wall and a t-shirt of course too. Because you can never have enough t-shirts that showcase your eating prowess. Know anyone up for the challenge?
So there you have it lads the Top 7 Stag Party Activities for 2017! Finally, If you're interested in any of these stag party activities for your 2017 stag. Call us now on 051390383 or drop us a line on info@stagparty.ie.
So lads, don't forget to check out our website and also follow us on Facebook if you're looking for more information for your Stag Party. Whether it's activities, locations, ideas or tips, we've got it all!